3359 S. 154th St. E., Wichita, KS 67232
$489,500
Estimated Monthly Payment: $1,814
20.00% down at 3.75% - Change
Estimate Your Monthly Payment
See more Mortgage Lenders
Single Family Home
5 Bedrooms
4.5 Total Baths
3886 Sq. Ft.
ID# 348896
On HomeFinder.com 03/04/13
Mortgage Rates
Loading rates...
67232 Real Estate Market Info
Median years in residence

8

Homes Owned

73.75%

Homes Rented

18.75%

Homes Vacant

7.50%
Nearby Elementary Schools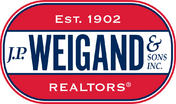 We hate spam too!
We hate spam, too. As a result of submitting this form, we'll only send you one email as confirmation that your message went through to the intended recipient, and you'll never hear from us again. Promise.
Other Listings from this Broker
19400 W. Maple,
Goddard,
KS
67052
$2,900,000
Beds: 3 Baths: 5
Single Family Home
1624 N. Gatewood,
Wichita,
KS
67206
$2,500,000
Beds: 5 Baths: 5
Single Family Home
3235 N. 159th St. East,
Wichita,
KS
67228
$2,200,000
Beds: 5 Baths: 3.5
Single Family Home
Please fill out the form below to request more photos or more information regarding this property.
Description
MUST SEE THIS ONE OF A KIND BEAUTY THAT SITS ON JUST OVER FIVE ACRES, YET JUST MINUTES FROM TOWN. This home has been maintained as well as a home can be, nothing has gone undone. The home and barn have brand new roofs, the house has new windows, new siding, new decorative shutters. The whole exterior of the home and barn both have just been preofessionally caulked and painted. The deck was just built 6 months ago. The basement was just recarpeted. the columns on the front porch are brand new. The owners just had most of the interior of the home professionally painted. They also just had beautiful granite installed in the kitchen. The home was built in 1994 by previous owners, but when the current owners bought it about 15 years ago they did a complete remodel and additions. They added a huge family room with a rock fireplace off of the kitchen, they added a huge oversized garage, converted a sun room into an office and added a huge beautiful master suite onto the home. They also built a barn with three stalls, a tack room, a hay room, and a shower room for the horses. They have also installed new fencing around the entire property for horses, as well as a round pin for exercising horses and a fenced off area off of the back of the house for dogs. There is well water for the exterior watering and barn use, but they had rural water brought in for the whole inside of the house. So virtually EVERYTHING was built and/or remodeled 15 years ago. But during their ownershipo they have continued to care for the home and make improvements such as the rural water and having the entire home converted to electric. There are 3 units.. one for upstairs, one for the rest of the house and one for the big family room off of the kitchen. The house has been painted a couple times, siding replaced and roof replaced all during their ownership, not including the MOST RECENT updates of 6 months ago which included: new roofs, new exterior paint on house and barn, new deck , some new windows, remodeled front porch, carpeted basement, bathroom and closet added to basement so that it can be used as a bedroom. Then in the past few weeks... interior paint, new light fixtures, granite in the kitchen. The main floor entry, dining and kitchen boast beautiful hardwood floors... step down into the sunken family room and snuggle up next to the rock fireplace for a movie or good conversation. The office is tiled as well as all of the bathroom floors. Crown moulding, car sided kitchen ceiling, beamed living room ceiling... the details are too many to add. There have been huge window and transums put throughout the house for a light and open feel. Did I mention that there are 2 master bedrooms... the original which is upstairs and the new master suite that was built on the main floor with vaulted ceilings, a fireplace and great views. The yard is immaculate with berms and all kinds of professional landscaping that has been done by Tree Top Nursery. The barn has 3 12x12 stalls, 2 runs, wash room, tack room, feed stall, and a fly spray system. The work has been done, just come enjoy country living that is just 10 minutes from Kellogg and 15 minutes to Towne East. Very convenient location. Close to Andover, but wichita taxes... come enjoy! Listing agent is related to the sellers.
Exterior Details
Lot Size

Approximately 5.06 Acres
Public Facts
As provided by County Assessor and Recorder offices. May not reflect recent additions or improvements. If any of the information in this section conflicts with property information provided by the listing agent or broker, the agent-provided information should be deemed more reliable.
Lacy Clarke
J.P. Weigand & Sons E. 13th
P (877) 868-0674
View Our Website
View Our Listings
JP Weigand & Sons, Inc., Kansas #1 Real Estate company. Look to the best address in town www.weigand.com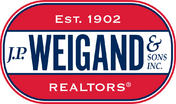 We hate spam too!
We hate spam, too. As a result of submitting this form, we'll only send you one email as confirmation that your message went through to the intended recipient, and you'll never hear from us again. Promise.
Let us do the work for you!
We can notify you of real estate activity relating to your Saved Searches and Saved Properties.