N. Shore Dr., Bellingham, WA 98226
$780,323
View Opening Bid with Registration
Estimated Monthly Payment: $2,891
20.00% down at 3.75% - Change
Estimate Your Monthly Payment
See more Mortgage Lenders
Single Family Home
Foreclosure
3.50 Total Baths
ID# 57639503
On HomeFinder.com 02/13/13
Mortgage Rates
Loading rates...
98226 Real Estate Market Info
Median years in residence

7

Homes Owned

68.13%

Homes Rented

28.18%

Homes Vacant

3.69%
Nearby Elementary Schools
Similar Homes For Sale
660 Montgomery Rd.,
Bellingham,
WA
98226
$799,000
Beds: 3 Baths: 2 Full, 1 Half
Single Family Home
2155 Dellesta Dr.,
Bellingham,
WA
98226
$785,000
Beds: 3 Baths: 1.50
Single Family Home
3317 Chandler Pkwy,
Bellingham,
WA
98226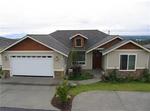 $749,900
Beds: 4 Baths: 3
Single Family Home
Register to See More Details
Please fill out the form below to request more photos or more information regarding this property.
Foreclosure Information (provided by RealtyStore)
This property is Real Estate Owned, or REO. The property was foreclosed and repossessed by a lender when the owner failed to make payments. A bank is now the owner. Since banks are not in business to own homes, they are usually interested in selling foreclosed homes quickly at attractive low prices. A list price is published but reasonable offers can be submitted for consideration. Offers can be submitted through the official Listing Agent but in some cases, no agent is listed and offers can be submitted the bank owner directly.
Register with RealtyStore for more Property Details
Exterior Details
Lot Size

Approximately 9148 sq. ft.
Want more information?
RealtyStore delivers unparalleled access to Foreclosures in your area
FULL address
FULL contact information
FULL property and loan details
Register For More Property Info
Let us do the work for you!
We can notify you of real estate activity relating to your Saved Searches and Saved Properties.