Forest Glen S.E. Dr., Olympia, WA 98513
$187,331
View Opening Bid with Registration
Estimated Monthly Payment: $694
20.00% down at 3.75% - Change
Estimate Your Monthly Payment
See more Mortgage Lenders
Single Family Home
Foreclosure
4 Bedrooms
1.75 Total Baths
ID# 69057661
On HomeFinder.com 02/28/13
Mortgage Rates
Loading rates...
98513 Real Estate Market Info
Median years in residence

7

Homes Owned

76.74%

Homes Rented

19.77%

Homes Vacant

3.49%
Nearby Elementary Schools
Similar Homes For Sale
6027 Barrington Lane SE,
Lacey,
WA
98513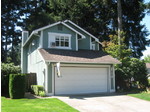 $194,900
Beds: 4 Baths: 3
Single Family Home
Greg S.E. Ct.,
Olympia,
WA
98513
$189,900
Beds: 4 Baths: 4.50
Single Family Home
9th S.E. Way,
Olympia,
WA
98513
$189,049
Beds: 4 Baths: 1.75
Single Family Home
Register to See More Details
Please fill out the form below to request more photos or more information regarding this property.
Foreclosure Information (provided by RealtyStore)
This property is up for Auction because the owner couldn't make their payments, even after a grace period expired. This property will be sold to the highest bidder at the location below, or at the county courthouse on the date listed. It is possible to win an auction at an attractive price, especially if few bidders show up. If available, the auction's starting minimum bid (the smallest amount you can offer for the home) is provided.
Register with RealtyStore for more Property Details
Exterior Details
Lot Size

Approximately http://www.realtystore.com/local_images/4aa/4aa42cd1f5cceccebaa428c59d049ac3b44c2459.jpg
Want more information?
RealtyStore delivers unparalleled access to Foreclosures in your area
FULL address
FULL contact information
FULL property and loan details
Register For More Property Info
Let us do the work for you!
We can notify you of real estate activity relating to your Saved Searches and Saved Properties.