Call (888) 640-1901 for More Information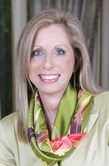 Claire Sheres, P.A.
Coldwell Banker Residential Real Estate
P (888) 640-1901
View My Website
Want more photos or a showing?
We hate spam too!
We hate spam, too. As a result of submitting this form, we'll only send you one email as confirmation that your message went through to the intended recipient, and you'll never hear from us again. Promise.